When you're out shooting on a cold, miserable day, you tend to need something a little heartier for lunch than a pre-made taramasalata sandwich.
Not only are these recipes darned tasty, they will warm you up, fill you with energy and not break the bank.
Find a nice bench somewhere, soak up the scene and revive yourself.
Warming Pesto and Tomato Soup 
1 tbsp butter
1/2 onion, finely chopped
670 mL chopped tomatos
900 mL chicken stock
3 tbsp pesto
2 oz cream
Parmesan cheese (optional)
Melt the butter in a saucepan over a medium heat and add the onion.
Once the onion is soft and golden (about 8-10 mins) stir in the tomatoes, stock (use vegetable for herbivores) and pesto.
Simmer for about 10 minutes, stirring occasionally.
Once cooked, stir in the cream and add parmesan to garnish.
(6 servings)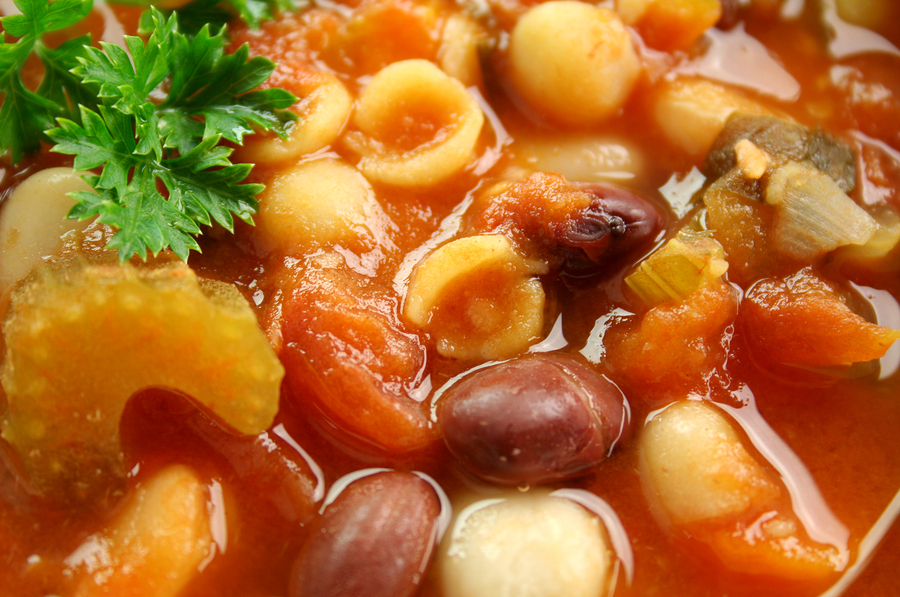 Chunky Minestrone Soup
extra-virgin olive oil
4 rashers smoked streaky bacon, finely chopped
1 red onion, finely chopped
2 carrots, finely chopped
2 sticks celery, finely chopped
3 cloves garlic, finely chopped
2 400g tins chopped tomatoes
1 jar Red Onion and Rosemary Pasta Sauce
1 courgette, roughly chopped
2 400 g tins cannellini or borlotti beans, drained
200 ml red wine
1 1/2 pints chicken stock, preferably organic
200 g pasta, brocken up into small pieces
75 g spinach, washed and chopped
sea salt and ground black pepper
Heat the oil on a low heat and add the bacon (omit for vegetarian option) onion, carrots, celery and garlic. Sweat on a low heat for about 20 minutes until soft (but not golden).
Add the tomatoes, pasta sauce, courgette, beans and wine, stir and then simmer for 15 minutes.
Add the stock (use vegetable for the veggie option) and pasta pieces and simmer until pasta is cooked – this will probably take a about 10 minutes depending on your pasta.
Add the spinach and stir until its wilted, then add seasoning to taste.
(6 servings)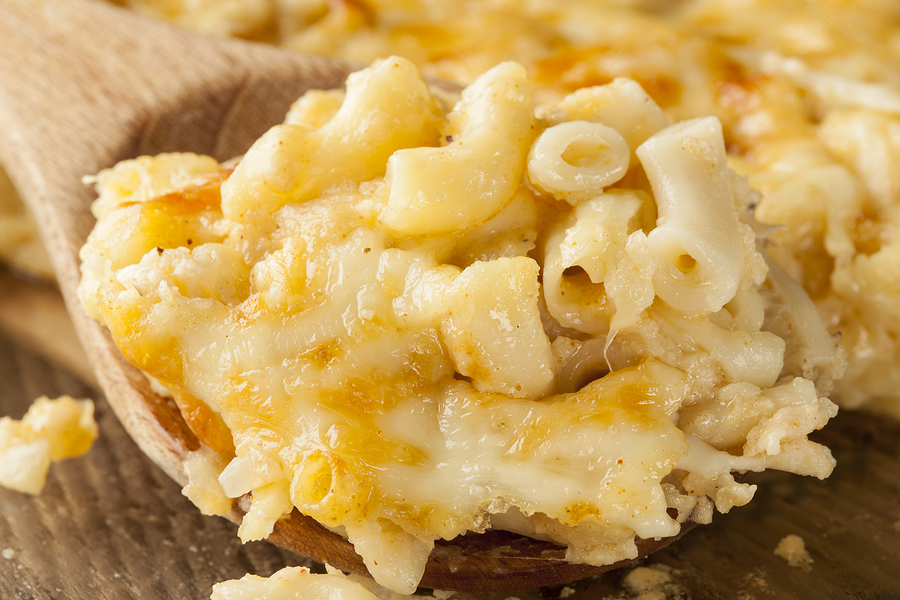 Thermos Macaroni and Cheese
225 grams small pasta
1 oz butter
1 oz flour
1 1/2 pints milk
1 oz cream cheese
12 oz grated cheddar cheese
Cook the pasta (time dependent on type of pasta) drain, and set it to one side.
In a saucepan, melt the butter over medium heat and whisk in flour. Cook for 1-2 minutes, whisking constantly until golden brown. Slowly whisk in milk until smooth. Cook until thick (1-2 minutes) Stir in cream cheese until melted. Remove from heat and gradually stir in cheese, bit by bit, mixing until melted.
(4 servings)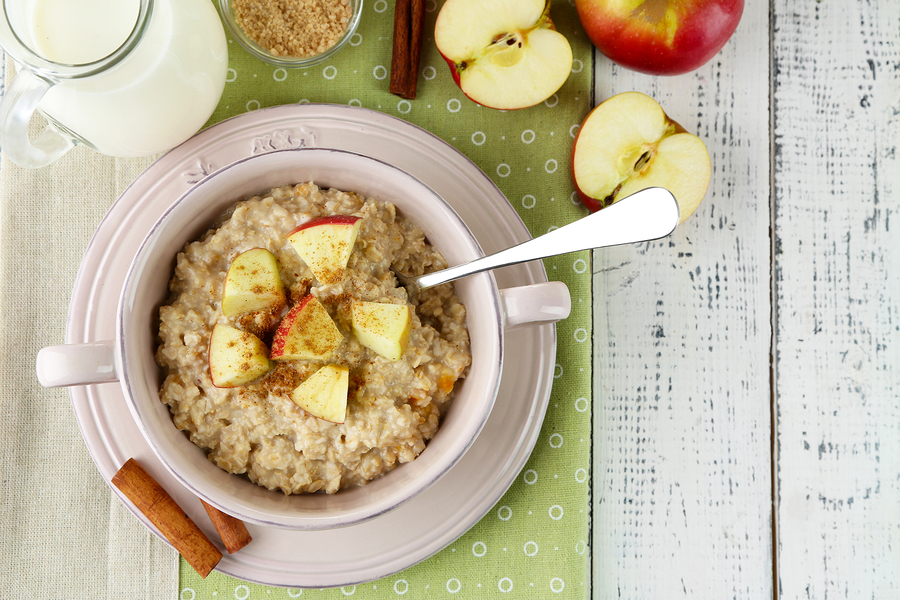 Homemade instant apple & cinnamon oatmeal (great for those early morning shoots!)
In your thermos, keep 1/2 pint of hot water or milk. Use a separate sandwich bag or similar to contain instant (one minute) oats, 1 tbsp of brown sugar, 1/2 tsp cinnamon, a pinch of salt and 2 oz of dried apples.
When you're ready to eat your delicious treat add the oatmeal mix to your thermos, stir, replace lid and let sit for 5 minutes.
(1 serving)
Pre-prepared dippers!
If you are more of a snacker, why not try a healthy pre-packed dip? Simply get a plastic screw top container, fill it a quarter of the way with whatever dip you're hankering after, stick your dunkers in and screw on the lid for freshness. I like peanut butter and celery personally – full of natural energy and protein and healthy too! Or, how about carrot and hummous?
Remember not to use any dippers that will go soggy – so no bread sticks!